DeckMAX™ Green is a revolutionary new product developed exclusively for maximizing the beauty of your vinyl decking.  DeckMAX™ Green cleans and conditions in a 1-Step Process to highlight your decks' natural color and luster, as well as remove stubborn marks and stains.  DeckMAX™ Green is not a paint or a coating that requires pre-sanding or difficult stripping.  Instead, it penetrates, cleans and conditions!  Since DeckMAX™ Green applies easy and dries quickly, you can begin enjoying your deck almost immediately.   We are also very proud that DeckMAX™ Green is 100% bio-based which makes it more user friendly and easier on the environment.  When your vinyl deck needs a good overall cleaning to maximize your decks natural beauty, DeckMAX™ Green is the right way to kick off the season year after year.

"It's the only thing we have found that enhances the aesthetics of vinyl decking while cleaning and conditioning at the same time.  Our customers seem truly amazed with the results, which makes it a fun and easy product to use!"

David Foulke

Emerald Green

Maximize the Beauty of Your Vinyl Deck

Note:  DeckMAX™ Green is not designed for wood decks.  It has been  exclusively and specially formulated for decks consisting primarily of vinyl plastic.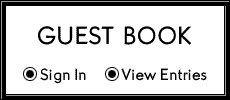 WARNING:  Keep children and pets off deck until dry as DeckMAX™ Green can be harmful to children and pets until completely dry.